Grocery products
In several brands and sizes
Just like the supermarkets, we offer a wide variety of dried food and non-perishable products like pasta, sauces, canned food, oils, dressings, cereal, rice, coffee, etc. Our selection of hundreds of products will fill close to 90% of your grocery needs, in the same popular brands and sizes that you are used to buying.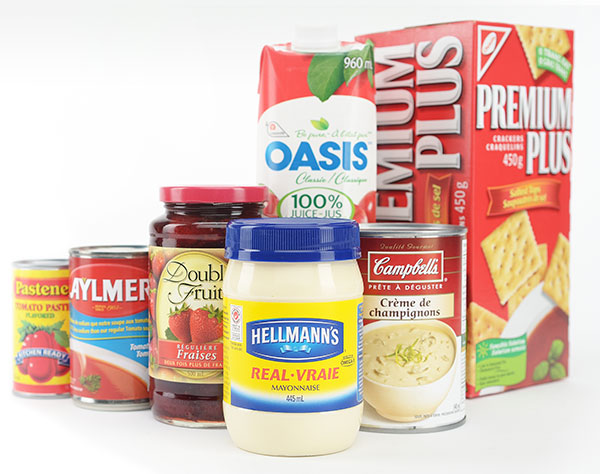 Different formats depending on your needs
We offer you the most popular products in various sizes in order to satisfy your tastes and needs.